Landmark Submits Comments on NHTSA's Proposed Emission Standards for New Cars and Trucks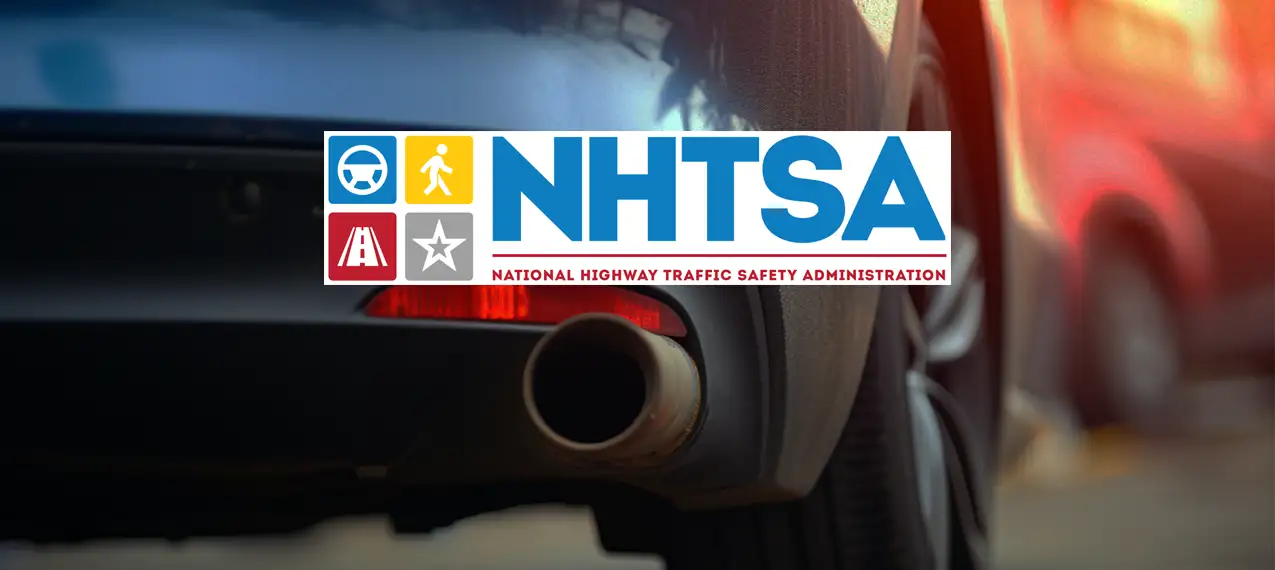 In August, the National Highway Traffic Safety Administration (NHTSA) released their proposed Corporate Average Fuel Economy (CAFE) Standards for new passenger cars and light trucks produced between 2027 and 2032, and heavy-duty pickup trucks and vans produced between 2030 and 2035. Landmark filed a regulatory comment on October 12 challenging these onerous regulations.
NHTSA is seeking to increase fuel efficiency standards for passenger cars by 2% each year, for light trucks by 4% each year, and for heavy-duty trucks and vans by 10% each year. NHTSA believes doing so will benefit consumers by reducing expenditures on gas, and the nation, by reducing harmful emissions of greenhouse gases and improving energy conservation efforts. There are several problems with this proposed regulation, which we discuss in our comment.
First and most importantly, the regulation is unlawful. NHSTA uses a metric known as Social Costs of Greenhouse Gases, (SC-GHGs) in support their cost-benefit analyses of this program. However, the SC-GHG metric was created by a quasi-agency with no valid authority, the Interagency Working Group (IWG). The IWG was created by Executive Order in 2021 and functions as an agency, despite not being a product of Congress. NHSTA's proposed regulation uses the SC-GHG which was never submitted properly under the comment and notice period, as laid out by the Administrative Procedures Act (APA). Landmark argues that because the SC-GHG was created and implemented outside the APA process, it is unlawful, and therefore any regulation promulgated utilizing this metric is also unlawful and must be rescinded.
Landmark's comment also raises a number of economic problems with the proposed regulation. NHTSA admits that the regulation would bring consumers of passenger cars a net cost of at least 5.1 billion dollars. The price of greater fuel efficiency in Fords, Chevys, and Hondas will be paid by consumers at the dealership and used car lots. It is also likely this estimate is too conservative. As Landmark notes in the comment, NHTSA did not bother to consider the opportunity costs of greater fuel efficiency. Consumers will have to sacrifice other features such as trunk space or spare tires for greater fuel efficiency.
The regulation also imposes massive costs on manufacturers in the form of non-compliance penalties. Automotive manufacturers have already stated that this regulation is completely unreasonable and beyond their ability to comply with. As is such, they have stated that they will face as much as 14 billion dollars in fines for failing to meet the fuel efficiency standards for each year. This can only be construed as NHTSA attempting to pick winners and losers in the economy. NHTSA has encouraged manufacturers to consider increasing production of electric vehicles (EV) in order to avoid these hefty fines. This appears to be yet another attempt to select EVs as the technology of the future by bureaucratic fiat rather than free market forces.
Given the legal problems and enormous economic impacts of this regulation, Landmark has requested the proposed rule be immediately rescinded.
Read Landmark's regulatory comment here
SUPPORT LANDMARK LEGAL FOUNDATION
We are truly facing existential threats to our individual rights and liberties, the Constitution, and our national character. If unchallenged, this assault on our very way of life will ruin our great nation. With your financial and moral support, Landmark is not going to let that happen without a fight. Will you join us?
JOIN OUR MAILING LIST
Never miss an update from Landmark Legal Foundation as we continue the fight to preserve America's principles and defend the Constitution from the radical left.
Landmark will NEVER share your contact information and we will not flood your inbox.