Landmark Statement on Trump Federal Indictment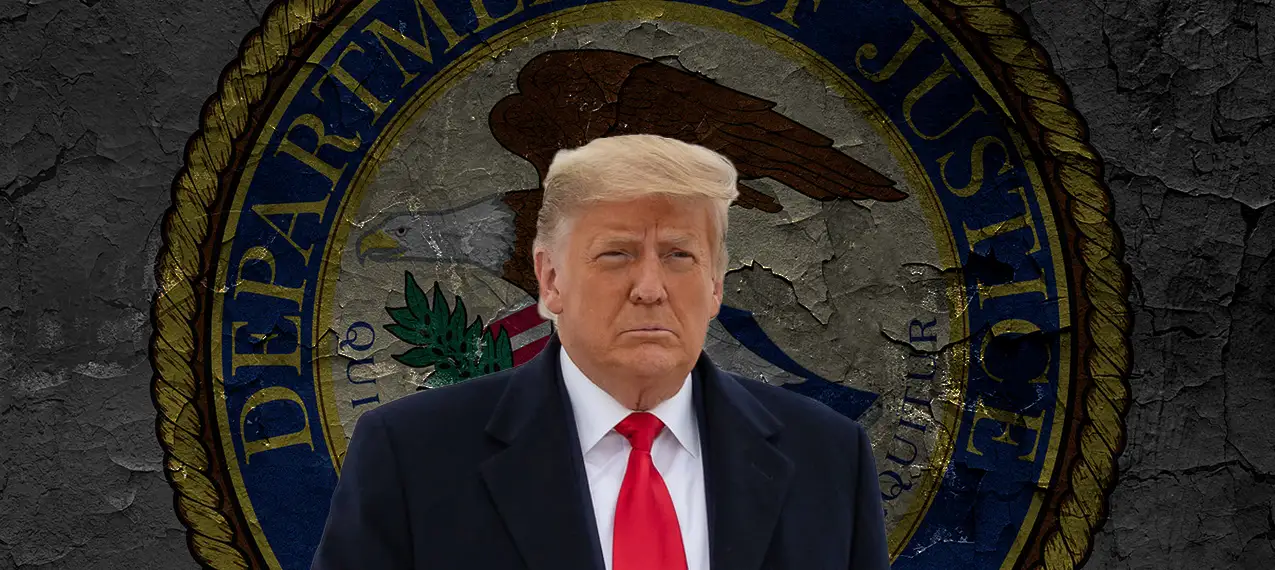 For the second time this year, presidential candidate Donald Trump has been indicted by his political opponents. This time, the indictment was handed down by federal prosecutors appointed under President Biden's Department of Justice.
This latest indictment underscores the tremendous duplicity of Joe Biden's DOJ. While Trump faces criminal charges, there is no sign that the special counsel investigating Biden's own impropriety intends to file charges anytime soon. Moreover, it appears that Merrick Garland – a political appointee – signed off on the approval for prosecuting Trump in federal court. The DOJ has yet to make an announcement to this effect. But Garland approved the original search of Trump's Mar-a-Lago home. DOJ regulations also create a clear process for the Attorney General to oversee a Special Counsel's decision-making process.
Despite ample evidence of wrongdoing (President Biden was caught red-handed keeping classified documents inside his Wilmington, Delaware, home) and numerous calls to action from congressional leadership, President Biden continues to place himself above the law. All the while, he subjects his once and future political opponent to harrowing prosecutions for similar conduct.
The latest indictment centers around Trump's alleged impropriety in handling classified documents at Mar-a-Lago. Most of the charges, moreover, stem from procedural missteps involving the Presidential Records Act ("PRA"). The prosecutors also looped these charges into procedural violations under the Espionage Act.
The PRA was never intended as a criminal statute. Moreover, President Trump's handling of the documents does not appear to amount to a violation of the Espionage Act.[1] Rather than sell them to a foreign nation, Trump returned the requested documents back to the U.S. Government. Nonetheless, the Department of Justice indicted the former President – who will appear in federal court tomorrow.
Unfortunately, two Democrat prosecuting attorneys have been content to pursue Trump under tenuous legal theories. Landmark documented this phenomenon in earlier blog posts and media appearances. Manhattan District Attorney Alvin Bragg, for example, also indicted Trump under misdemeanor documents statutes. To enhance the possible penalties, Bragg further alleged that Trump had committed underlying felonies in the perpetration of these misdemeanors. But when confronted by the press about what these felonies were, Bragg emphasized that he is not required under state law to identify the laws that were broken. Like Special Counsel Jack Smith, who led the federal indictment, the Manhattan prosecutors seemed to presume that Trump's felonious criminality spoke for itself.
We echo Landmark's Chairman Mark Levin on this matter. He appeared last week on Hannity to denounce the "Soviet-style" weaponization of the justice system against Democrats' political opponents. As Mark points out, despite the prosecutors' lofty rhetoric of ensuring that nobody's "above the law," for them there simply seems to be no law.
The release of Jack Smith's indictment only represents the opening salvo in what promises to be an extensive legal dispute. Hopefully, if Trump's federal case proceeds to trial, an honest jury will be able to evaluate the facts objectively and render a just decision.
Landmark will continue to monitor Donald Trump's mounting legal situation. If it is resolved improperly, the trust and legitimacy of American democracy itself may suffer irreparable damage. Republics rest on the rule of law, which itself is based on the honest administration of justice. To this extent, an honest hearing for Trump's federal case may also mean an honest hearing for our American form of government.
[1]
The Espionage Act was passed in 1917, shortly after America's entry into World War I. Other notable figures prosecuted under this statute include NSA whistleblower Edward Snowden and anarchist Alexander Berkman. Often, to be convicted under this Act, a suspect must have transmitted state secrets to a foreign entity. In many cases, these secrets were sold for a financial benefit. See
United States v. Kampiles,
609 F.2d 1233 (7
th
Cir. 1979);
United States v. Smith
, 592 F. Supp. 424 (E.D. Va. 1984);
United States v. Rosen
, 445 F. Supp. 2d 602 (E.D. Va. 2006).
SUPPORT LANDMARK LEGAL FOUNDATION
We are truly facing existential threats to our individual rights and liberties, the Constitution, and our national character. If unchallenged, this assault on our very way of life will ruin our great nation. With your financial and moral support, Landmark is not going to let that happen without a fight. Will you join us?