Landmark Legal Foundation Files IRS Complaint Against the AFT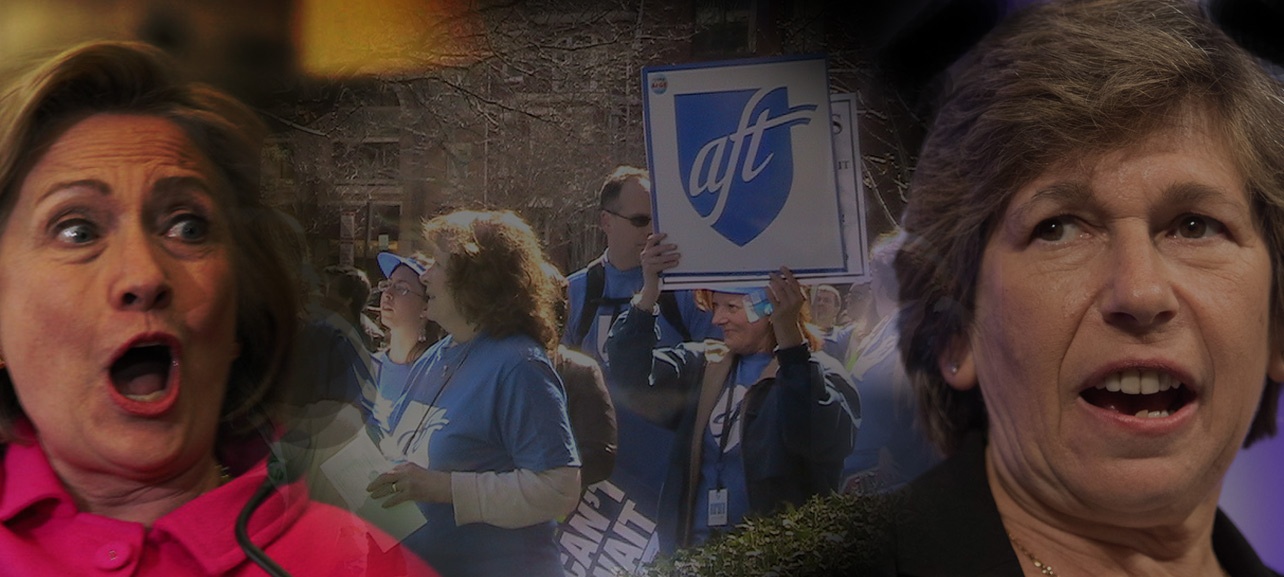 Landmark Legal Foundation has officially filed a complaint with the IRS about the American Federation of Teachers. The full language of the complaint can be found here. A write-up on our efforts can be found exclusively in the Washington Examiner.
We are requesting an immediate investigation into the AFT's unreported political expenditures.
In the 2016, 2018 and 2020 election cycles, AFT leaders campaigned extensively to promote candidates for public office. They toured the country giving political speeches, attending campaign rallies with candidates, and knocking on doors to "get out the vote."
Engaging in political speech is a cherished and fundamental right in the United States. But you still have to play by the rules. And for reasons we explain in our Complaint, it appears that the AFT did not follow the rules- specifically, the rules regulating political activity by tax-exempt organizations in the Internal Revenue Code.
Landmark has a record of accurately flagging unreported political expenditures. Indeed, our Foundation gained national attention in the early 2000s by exposing the National Education Association's unreported use of tax-exempt dollars to finance partisan political activities.
The NEA was subject to multiple IRS audits and examinations by other agencies after Landmark's persistent efforts. More importantly, as a result of Landmark's work, labor unions are required to be more transparent with the public about their activities in regulatory filings.
The AFT, unfortunately, seems to have ignored these warnings.
In reading the AFT's most recently available Form 990 disclosures, one would assume that not a dime from their treasury was spent on political activity. Their lack of disclosure is especially confusing given that similar unions (such as the NEA or SEIU) acknowledge political spending on their Form 990s. It is hard to understand their claims, given their extensive political activity in recent election cycles.
This discrepancy can only be resolved by a thorough IRS audit. The Service must investigate the AFT's political activities to determine whether they failed to report and pay tax on expenditures for political activities.
SUPPORT LANDMARK LEGAL FOUNDATION
We are truly facing existential threats to our individual rights and liberties, the Constitution, and our national character. If unchallenged, this assault on our very way of life will ruin our great nation. With your financial and moral support, Landmark is not going to let that happen without a fight. Will you join us?