Supreme Court News:
January 20, 2023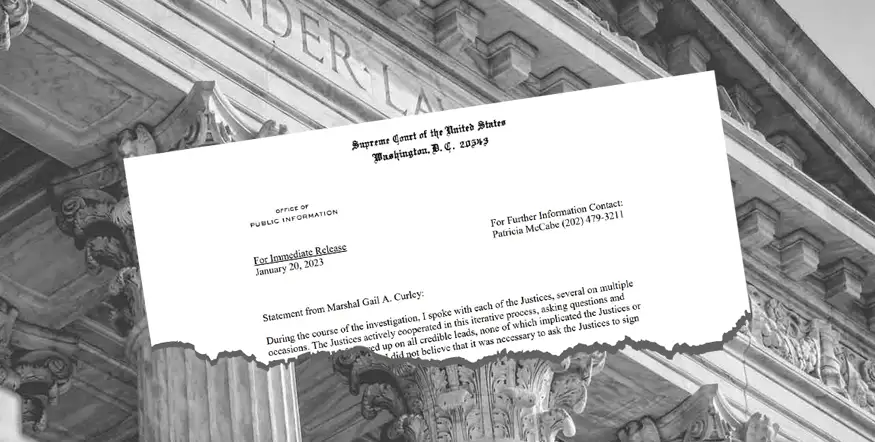 Two recent items of note from the Supreme Court today. First, the Court is expected to issue its first opinion of the term on Monday, January 23, 2023.
Second, Gail Curley, the Marshal of the Court who led the Dobbs leak investigation, issued a statement today. She decided not to request Justices or their spouses to sign sworn affidavits.
"I spoke with each of the Justices, several on multiple occasions. The Justices actively cooperated in this iterative process, asking questions and answering mine. I followed up on all credible leads, none of which implicated the Justices or their spouses. On this basis, I did not believe that it was necessary to ask the Justices to sign sworn affidavits."
https://www.supremecourt.gov/publicinfo/press/pressreleases/pr_01-20-23
SUPPORT LANDMARK LEGAL FOUNDATION
We are truly facing existential threats to our individual rights and liberties, the Constitution, and our national character. If unchallenged, this assault on our very way of life will ruin our great nation. With your financial and moral support, Landmark is not going to let that happen without a fight. Will you join us?