Supreme Court Hears Oral Arguments in Student Loan Cases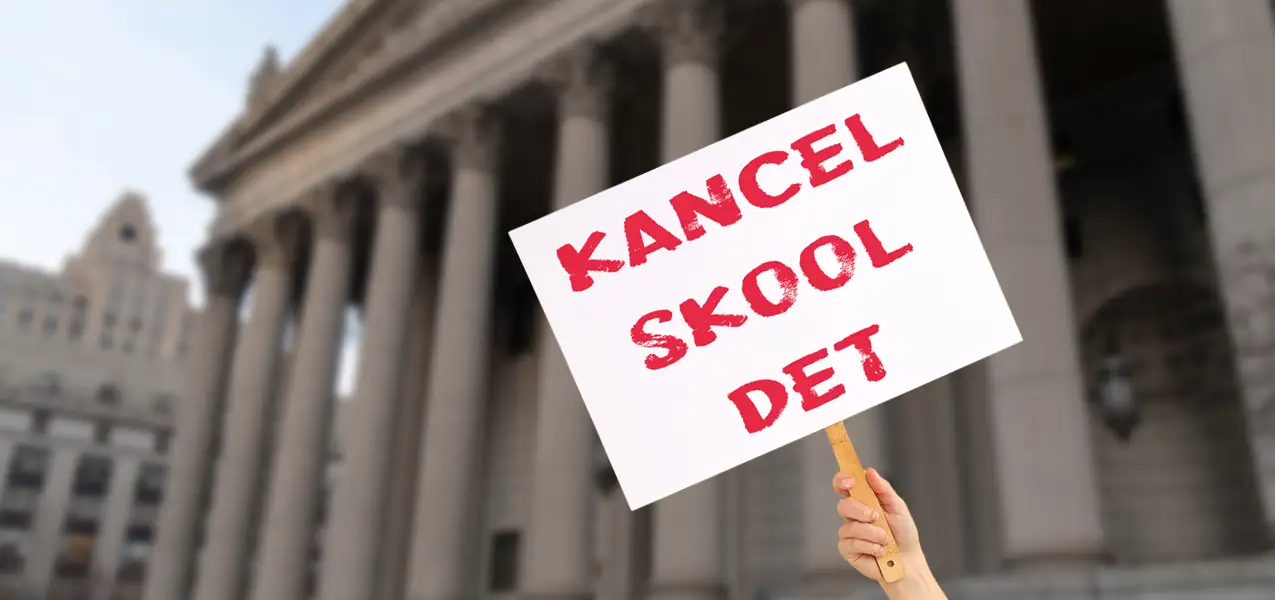 The Supreme Court heard oral arguments yesterday in its highly anticipated pair of student loan cases, Biden v. Nebraska and Brown v. Department of Education. Crowds amassed outside the Court as early as this weekend, as supporters of loan forgiveness jockeyed for public seats during the historic hearing. Politicians also gathered near the high court yesterday morning. During the proceedings, Democrats including Ilhan Omar and Elizabeth Warren rallied under signage declaring that "Student Debt Cancellation Is Legal!"
Inside the court, deliberations carried on for well over three hours. The justices weighed in on questions of standing, the major questions doctrine, and appropriation.
Arguments generally focused on the areas where Landmark expected. The conservative justices expressed concern with the legal merits of the Biden administration's loan forgiveness plan. Chief Justice Roberts decried the program's relative lack of "fairness," while Justice Thomas warned against its intrusion into Congressional appropriations powers.
The liberal justices spent most of their time questioning the parties on their claims to standing. Justice Kagan raised especially incisive questions about Missouri's actual ties to MOHELA, the state fund presumedly harmed by loan forgiveness. She also challenged the structure of the individuals' complaint, which she said had failed to seek a concrete monetary award. Justices Jackson and Sotomayor were likewise concerned that the individuals could actually be harmed were the student loan forgiveness plan to be struck down by the Court, per their complaints. Interestingly, Justice Barrett also raised some difficult questions to the states regarding their connection to the state funds on whose behalf which they were suing.[1]
Across the board, the Justices hit hard on the question of the government's failure to pursue a proper "notice and comment" procedure when issuing the student loan forgiveness plan. This issue was the subject of the amicus brief which Landmark filed in this case.
Landmark argued that the Supreme Court should strike down the proposed student loan forgiveness plan. Doing so would vindicate citizens' procedural rights to a notice-and-comment period. Just as importantly, in doing so the Court would ensure that Congress is afforded its proper legislative authority according to the major questions doctrine.
Today's arguments, amidst support from at least four of the conservative justices, offered several reasons to believe that the conservative argument can prevail. Ultimately, however, the verdict will probably rest with how Justices Kavanaugh and Barrett fall on the question of standing. The court will likely release its verdict some time this summer.
[1] Transcript of Oral Argument at 94-95, Biden v. Nebraska, __ S.Ct. __ (2023) (No. 22-506), available at https://www.supremecourt.gov/oral_arguments/argument_transcripts/2022/22-506_22p3.pdf.
SUPPORT LANDMARK LEGAL FOUNDATION
We are truly facing existential threats to our individual rights and liberties, the Constitution, and our national character. If unchallenged, this assault on our very way of life will ruin our great nation. With your financial and moral support, Landmark is not going to let that happen without a fight. Will you join us?