SCOTUS Dismisses Title 42 Lawsuit, Gorsuch Vindictive on Covid Tyrannies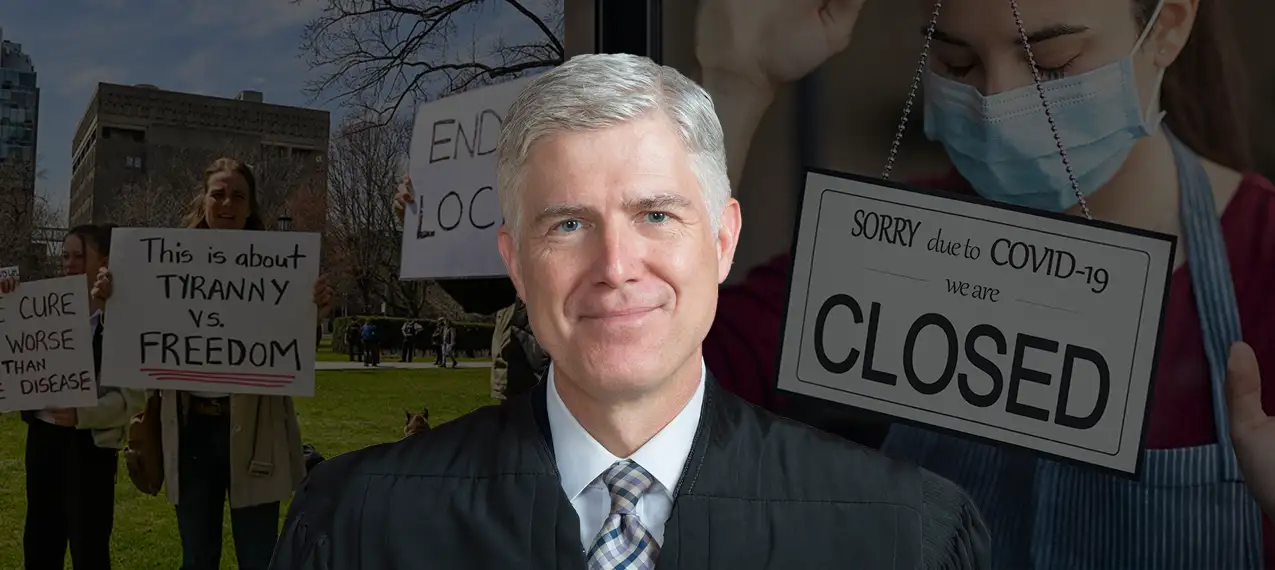 Last week, the Supreme Court issued a long-anticipated dismissal in Arizona v. Mayorkas. The case, which centered around the Title 42 immigration restrictions, was rendered moot earlier this month when President Biden formally terminated the policy.
The end of Title 42 may erode law and order on America's southern border. Media reports indicate that thousands of migrants, emboldened by the policy's demise, have illegally crossed into the United States. Under Title 42's Covid-era allowances, on account of the perceived public health crisis, the government could expel border-jumpers with fewer procedural requirements. Without these provision in place, however, immigration officials are encumbered with far stricter requirements to process migrants, significantly raising the administrative costs of detaining and releasing migrants.
Beyond these policy implications, the Court's dismissal was also notable for Justice Gorsuch's comment, attached to the order, critiquing Covid-era emergency measures. His eight-page commentary recounted the government overreach to which Americans were subject throughout the Covid pandemic. These recollections, it seems, were intended as a warning to erstwhile Covid tyrants that Americans will not forget "the greatest intrusions on civil liberties in the peacetime history of this country."
While Landmark supports legal measures to protect the integrity of our national borders, including Title 42, Justice Gorsuch makes an important point. Amidst our fear over the virus, Americans were disarmed of our apprehensions to tyranny.  Rather than permit such intrusions, Gorsuch warns his fellow citizens to stay vigilant against future "emergency edict[s]" that erode their cherished civil liberties.
Landmark commends the Justice on his honest assessment of this historic assault on civil liberty. But we also hope that the rule of law will continue to be enforced at our southern border. Unfortunately, with the dismissal of this case, our government must seek new policy measures for doing so.
SUPPORT LANDMARK LEGAL FOUNDATION
We are truly facing existential threats to our individual rights and liberties, the Constitution, and our national character. If unchallenged, this assault on our very way of life will ruin our great nation. With your financial and moral support, Landmark is not going to let that happen without a fight. Will you join us?