OCTOBER 30: THIS WEEK AT THE SUPREME COURT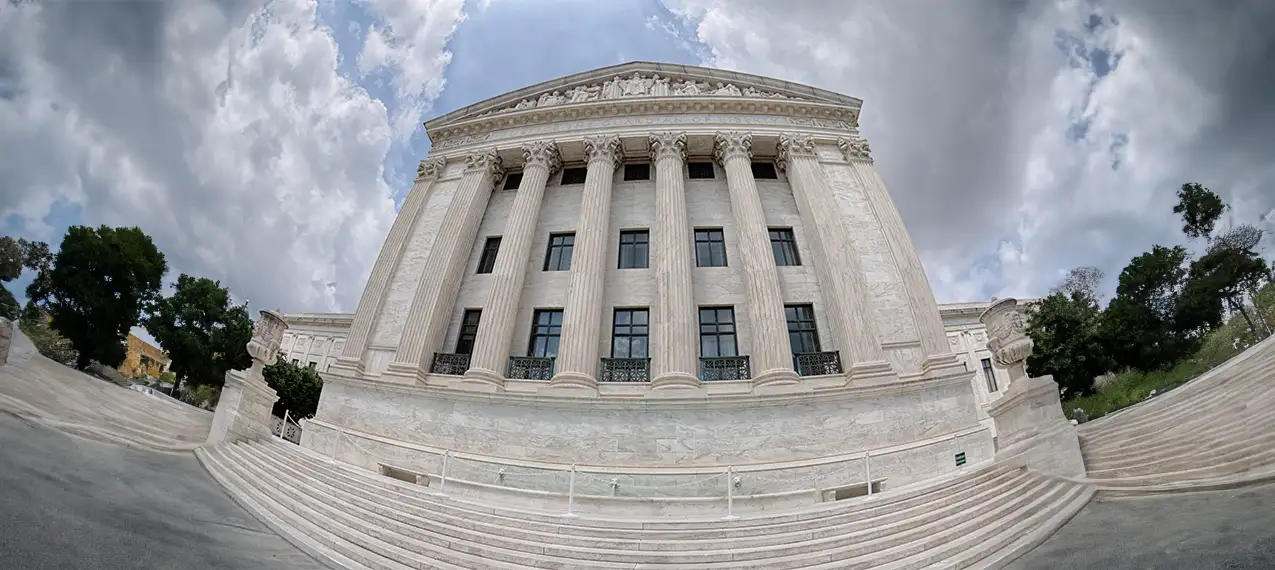 This week, the U.S. Supreme Court will hear four cases, one involving an alleged Due Process violation, and the other three involving the First Amendment. In the first case, Culley v. Marshall, a young man was arrested for possession of marijuana while driving his mother's car. The local county impounded and held her vehicle for 20 months. Mrs. Culley filed a lawsuit in Federal Court claiming that she was not provided a prompt post-deprivation hearing and therefore her right to Due Process was denied. The Supreme Court will consider what test must be applied by local courts when considering if and when a post-deprivation is warranted to comply with the Due Process clause. 
The second and third cases of this week, O'Connor-Ratcliff v. Garnier and Lindke v. Freed, will be heard on Tuesday, October 31. The Court will consider whether public officials engage in state action when they utilize their social media accounts. In these cases, private citizens, the Garniers and Mr. Lindke, frequently posted comments and criticisms on the social media pages of members of their local governments, Ms. O'Connor and Mr. Ratcliff and Mr. Freed, respectively. The government officials initially hid or deleted these comments, before finally blocking the private citizens. The Garniers and Lindke sued, arguing that the government officials were engaging in state action by censoring them on their social media pages, thus violating the First Amendment. 
Finally, the fourth case of the week, Vidal v. Ester, will be heard on Wednesday, November 1. Mr. Elster registered the trademark "TRUMP TOO SMALL" in 2018 to be printed on merchandise. The trademark was denied by the Patent and Trademark Office (PTO) for violating aspects of the Lanham Act prohibiting the naming of an individual without their consent. Elester sued, arguing that the denial violated his First Amendment rights. The court will consider whether denial of trademarks which criticize public officials violate the Free Speech Clause of the First Amendment.  
Landmark will continue to monitor these cases and those still forthcoming this term. 
SUPPORT LANDMARK LEGAL FOUNDATION
We are truly facing existential threats to our individual rights and liberties, the Constitution, and our national character. If unchallenged, this assault on our very way of life will ruin our great nation. With your financial and moral support, Landmark is not going to let that happen without a fight. Will you join us?
JOIN OUR MAILING LIST
Never miss an update from Landmark Legal Foundation as we continue the fight to preserve America's principles and defend the Constitution from the radical left.
Landmark will NEVER share your contact information and we will not flood your inbox.