News of Interest: Pro-Palestinian Protesters Arrested at U.S. Capitol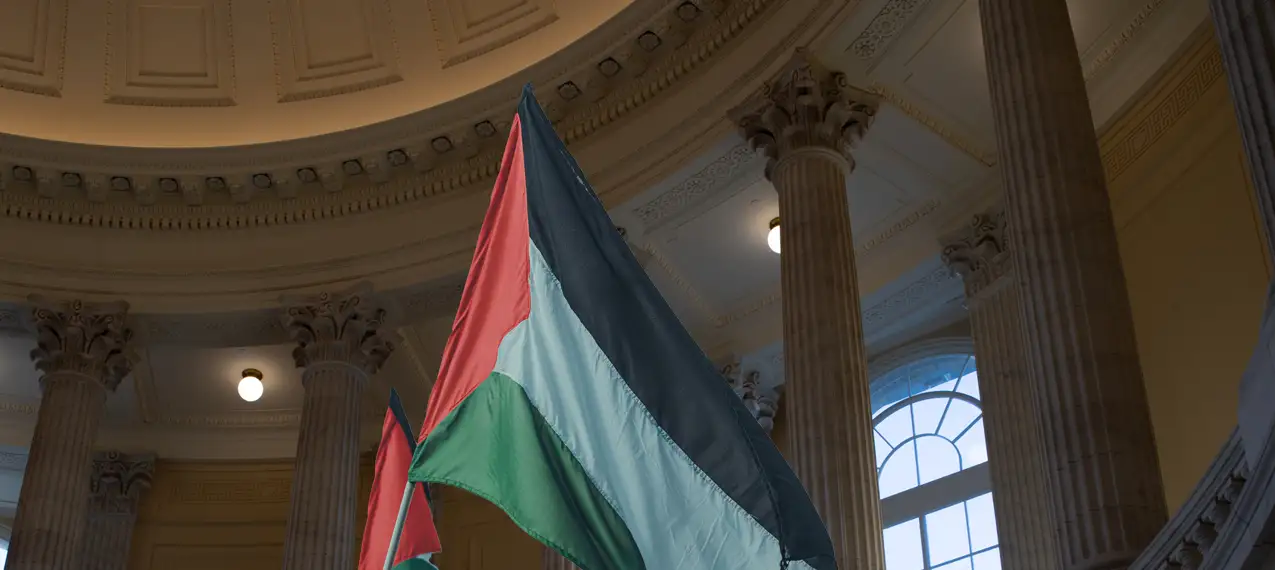 On Wednesday, hundreds of pro-Palestinian Jewish protesters demonstrated on Capitol Hill, occupying part of the Cannon House Office Building. Members of the anti-Zionist group "Jewish Voice for Peace" demanded a ceasefire between Israel and Hamas, as Israel conducts airstrikes against targets in Gaza and prepares for a ground invasion. Protesters urged President Biden to put pressure on the Israelis to help save Gazan civilians from what they claim to be a "genocide." The group wore shirts reading "Jews Say Ceasefire Now," carried banners and signs, and chanted phrases such as "Let Gaza Live" and "Ceasefire Now."  
The protesters began with a demonstration on the National Mall before proceeding to the Hill. They initially entered the building legally but were subsequently arrested in large numbers for failing to heed directions from Capitol Police. In total, over 300 demonstrators were arrested. Additionally, three protesters were arrested for assaulting police officers during the protest. It remains to be seen whether these individuals will face the same justice system encountered by protesters present at the Capitol on January 6, 2021. 
SUPPORT LANDMARK LEGAL FOUNDATION
We are truly facing existential threats to our individual rights and liberties, the Constitution, and our national character. If unchallenged, this assault on our very way of life will ruin our great nation. With your financial and moral support, Landmark is not going to let that happen without a fight. Will you join us?
JOIN OUR MAILING LIST
Never miss an update from Landmark Legal Foundation as we continue the fight to preserve America's principles and defend the Constitution from the radical left.
Landmark will NEVER share your contact information and we will not flood your inbox.