NEWS OF INTEREST: Kevin McCarthy Ousted as Speaker of the House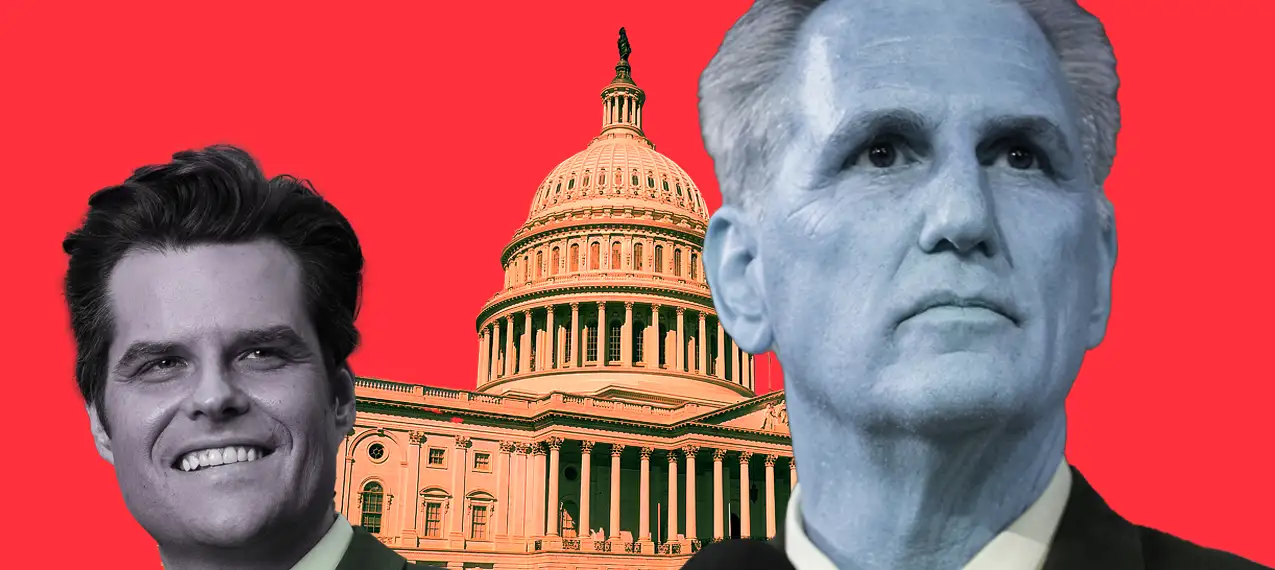 On Tuesday, October 4, in a narrow 216-210 vote, Kevin McCarthy was removed as Speaker of the House of Representatives. Matt Gaetz of Florida and seven other Republicans voted with Democrats to oust McCarthy in a historic move. Gaetz, along with Andy Biggs, Ken Buck, Bob Good, Tim Burchett, Eli Crane, Nancy Mace, and Matt Rosendale, accused former Speaker McCarthy of falling short of his promises made to secure support for his speakership in January of this year. During debate, Gaetz hammered McCarthy for his acquiescence to raising the debt ceiling in June. He also accused McCarthy of making a secret deal with President Biden over aid to Ukraine, which Gaetz and his allies are deeply opposed to.
Those defending the Speaker reminded the House of his legislative success despite the GOP's narrow majority in the House and accused Gaetz of plunging the body into chaos. A clear favorite to replace McCarthy has not yet emerged among Republicans, and McCarthy has stated he will not seek re-election to the position. Representative Patrick McHenry of North Carolina has been named speaker pro tempore until a new speaker is selected.
SUPPORT LANDMARK LEGAL FOUNDATION
We are truly facing existential threats to our individual rights and liberties, the Constitution, and our national character. If unchallenged, this assault on our very way of life will ruin our great nation. With your financial and moral support, Landmark is not going to let that happen without a fight. Will you join us?
JOIN OUR MAILING LIST
Never miss an update from Landmark Legal Foundation as we continue the fight to preserve America's principles and defend the Constitution from the radical left.
Landmark will NEVER share your contact information and we will not flood your inbox.