Landmark Calls on the U.S. Department of Labor to Protect Independent Contractors' Economic Freedom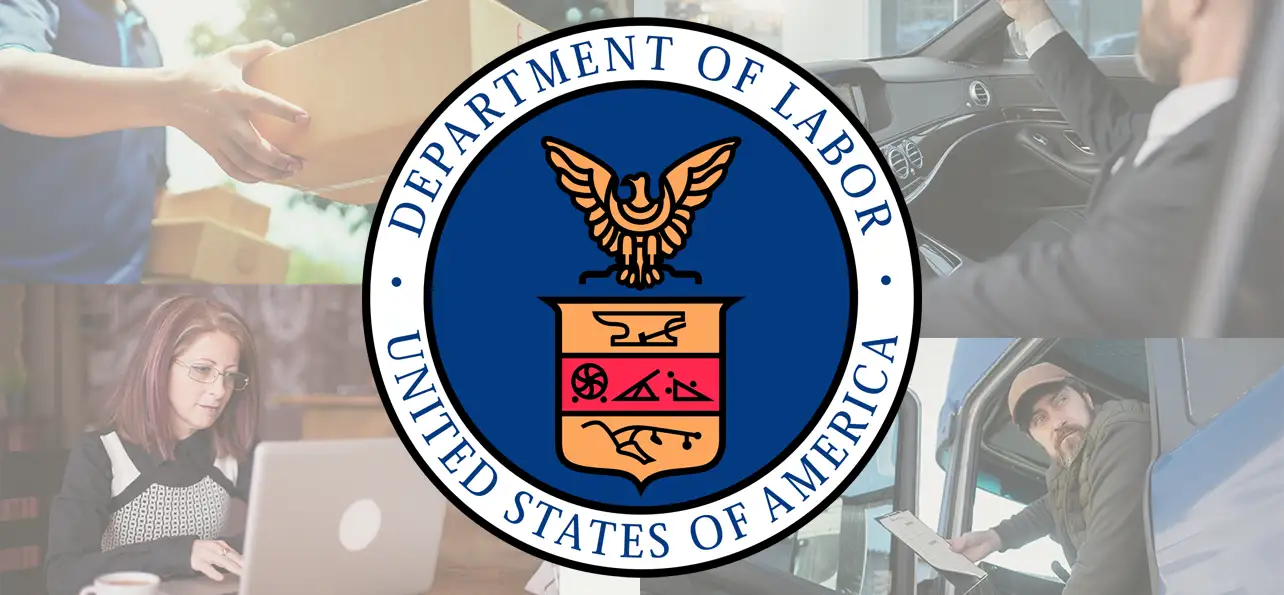 On December 13, Landmark filed a regulatory comment with the Wage and Hour Division ("WHD") of the U.S. Department of Labor. We wrote to challenge their October 2022 Proposed Rule on Independent Contractor ("IC") Classification. Our comment called for the immediate revocation of the Proposed Rule, which would menace employers, hamstring independent workers, and trigger a corrosive cascade of rent-seeking behaviors. 
Under American labor law, employers are subject to costly litigation and possible civil penalties when they "misclassify" an employee as an independent worker. However, existing labor statutes do not clearly define the term "independent contractor." Therefore, government agencies like the WHD have wide discretion in defining what makes somebody an employee. 
It is well known that "[v]ague laws invite arbitrary power."[1] Historically, the WHD has used its discretion rather capriciously, creating a confusing and litigious IC regulatory landscape. The courts have regularly been forced to rule on the WHD's justifications. For these cases, courts have employed a six-factor "economic realities test."[2] This employee classification test provides a broad set of considerations, none of which are prioritized or dispositive. Under this ambiguous test, employers have often feared hiring (and perhaps misclassifying) independent workers. 
In January 2021, President Trump's WHD proposed a rule to finally clarify IC classifications. Under this rule, factors of the economic realities test would be prioritized to streamline both workers' and employers' understanding of the WHD process. This newfound clarity reduced the likelihood of costly court disputes. As a result, it encourages businesses to hire ICs more liberally, as they are less likely to fear a misclassification dispute.  
Unfortunately, current leadership at WHD seeks to reverse the economic and administrative progress created by the 2021 Rule. Their Proposed Rule attempts to revive the status quo ante of an ambiguous economic realities test. By complicating the distinction between ICs and employees, the Proposed Rule will discourage the hiring of freelancers and other contingent workers. Downstream of this hiring slowdown, the Proposed Rule will inflict deleterious results on the broader economy. 
Independent work is an engine of economic progress. Ranging from owner-operator truckers to freelance musicians, over 64 million independent workers practice their trade across the United States. In addition to driving billions of dollars in commerce, these independent workers enjoy the freedoms afforded by their IC status – namely, setting their own schedule and feeling like their own boss. The proposed rule would jeopardize all these workers' incomes and quash their sense of economic freedom. 
Landmark commits itself to protecting Americans' treasured economic liberties. The WHD Proposed Rule is repugnant to these values, and we will stay vigilant in combatting the Biden Administration's anti-growth agenda. 
For further reading on the importance of independent contractors and the consequences of the Proposed Rule, our full comment can be read here.  
SUPPORT LANDMARK LEGAL FOUNDATION
We are truly facing existential threats to our individual rights and liberties, the Constitution, and our national character. If unchallenged, this assault on our very way of life will ruin our great nation. With your financial and moral support, Landmark is not going to let that happen without a fight. Will you join us?