It May Take a Village to Hold Unions Accountable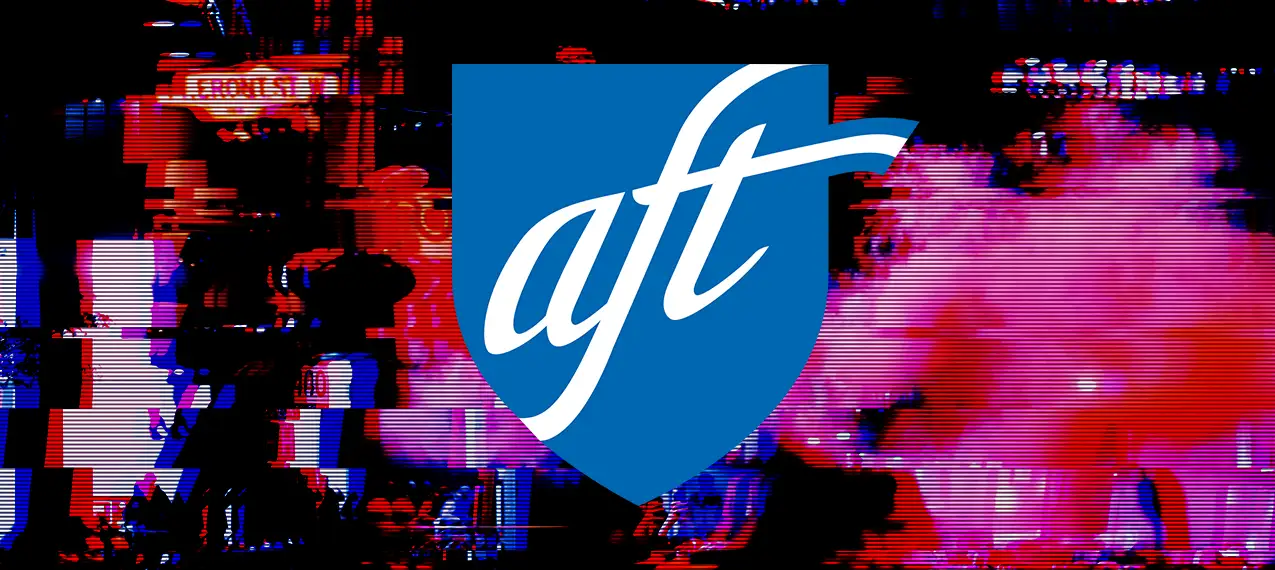 In the past several weeks, members of the teachers' union leadership have given us a glimpse into who they really are. In New York City, a United Federation of Teachers chapter leader emailed her colleagues justifying the Hamas terrorist attack on Israeli civilians. The Illinois Policy Institute reported that the head of the Chicago Teachers Union takes a tax break on a house in Indiana she doesn't live in. By taking a "homestead exemption" and therefore claiming the home in Indiana is her primary residence, this union boss avoids almost $1,500 in taxes.
Employing individuals who profess antisemitism or avoid paying their fair share of taxes is no surprise for these unions. These groups have long abandoned advocating for traditional workers' rights, instead spending millions pushing a Marxist agenda on school children. They worked tirelessly to keep our kids masked and out of schools during Covid, backing mandatory vaccination protocol, and denying responsibility for the academic and emotional toll caused by their policies. When testifying before the House of Representatives, AFT President Randi Weingarten stated that the public perception was wrong – she wanted schools open – attempting to absolve herself and other union leaders for the damage inflicted because of the lockdown policies.
Every election, the AFT exercises its enormous political influence to ensure its favored candidates are elected. Its leaders go door-to-door to mobilize sympathetic donors. It sponsors a roving bus tour and holds political rallies in battleground states. AFT leaders visit campaign headquarters to coordinate union activities with leading presidential candidates. In the later part of 2020, Ms. Weingarten tweeted up to twenty-five times daily – all focusing on the various political activities that she was engaging in.
The AFT says that it doesn't spend one dollar of the over $200 million in annual dues money it collects on these activities. It asserts that all the money it spends on politics comes from its political action committee (PAC).  AFT's PAC didn't appear to report millions of dollars in political expenditures made during the 2018 and 2020 election seasons.  Landmark Legal Foundation has filed an extensive complaint and supplement with the IRS documenting these allegations.  
The IRS's Tax Exempt/Government Entities Division investigates allegations that organizations like the AFT avoid paying their fair share of taxes. Over 500 employees work within the TE/GE Division to conduct examinations of exempt organizations. In 2022, this group completed examinations of 3,425 tax filings with 78% of those examinations resulting in a tax change. As the AFT might be misusing the dues payments from over a million members, it is imperative the IRS examine the filings and disclosures of AFT to resolve this matter. 
Congress also has a part to play. It should hold hearings to ensure partisan considerations are not hindering any potential investigation. AFT wields enormous power within the Democrat party and Biden appointees may be reluctant to initiate a tax examination. Guaranteeing federal officials are free from undue political pressure is a necessary and important oversight role for congressional committees.
Unfortunately, tax law prevents IRS from disclosing the results of any audit – or even if the agency has initiated an investigation. Organizations can voluntarily disclose whether they are under examination but that is the only way the public knows whether the IRS has acted, or if groups that have filed complaints make them public.  
Ultimately, members must hold their leadership accountable. They can exert pressure and query individuals like Randi Weingarten about how their dues are spent and whether their parent union is facing an IRS audit. The more questions rank-and-file members ask, the more likely it is that AFT follows the law.   
SUPPORT LANDMARK LEGAL FOUNDATION
We are truly facing existential threats to our individual rights and liberties, the Constitution, and our national character. If unchallenged, this assault on our very way of life will ruin our great nation. With your financial and moral support, Landmark is not going to let that happen without a fight. Will you join us?
JOIN OUR MAILING LIST
Never miss an update from Landmark Legal Foundation as we continue the fight to preserve America's principles and defend the Constitution from the radical left.
Landmark will NEVER share your contact information and we will not flood your inbox.