Join Landmark for SCOTUS preview on September 26th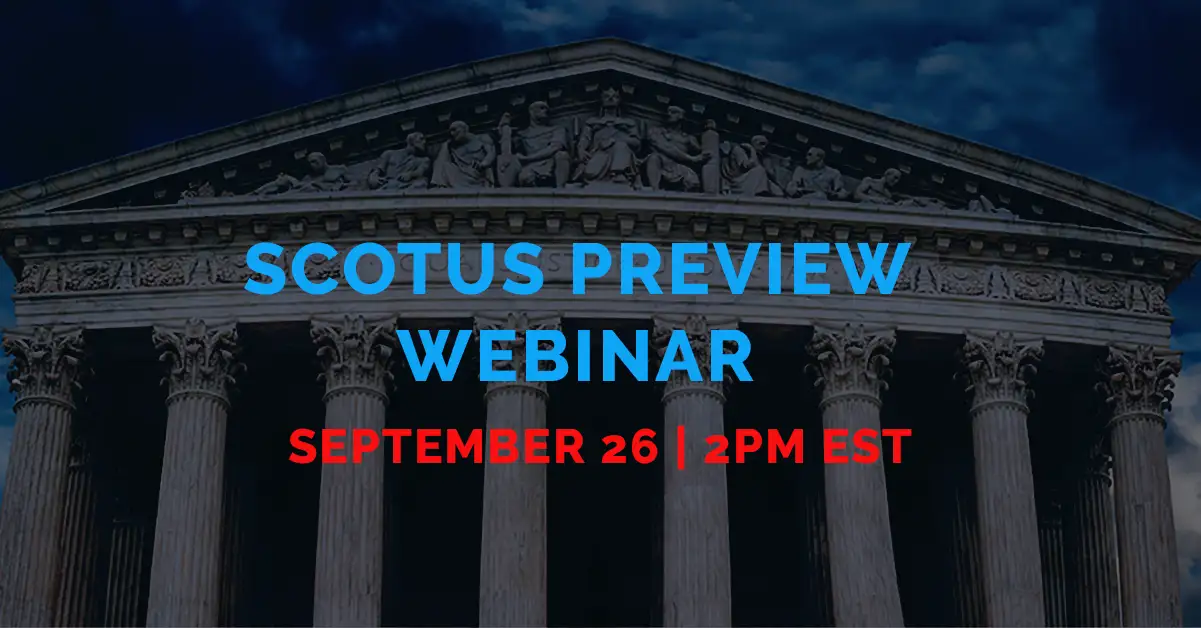 We are only a few weeks away from the 2023-24 term at the Supreme Court. In their last term, the Court gave us critical victories on student loan forgiveness, affirmative action, and free speech. They are planning to hear several more critical cases this year and we are working hard to fight for constitutional decisions in three of them.
You are invited to join Landmark's legal team for a discussion of the most critical cases this upcoming term! Please join us for a webinar on September 26th at 2pm EST.
You'll hear from Michael J. O'Neill and Matthew C. Forys, key members of our team who have taken the lead on our work in three upcoming Supreme Court cases.
At the end of the webinar there will be an opportunity for Q and A.
You can register here. If you have any questions, please contact Josh Frey at 816-931-5559 ext. 107. Hope to see you there!
SUPPORT LANDMARK LEGAL FOUNDATION
We are truly facing existential threats to our individual rights and liberties, the Constitution, and our national character. If unchallenged, this assault on our very way of life will ruin our great nation. With your financial and moral support, Landmark is not going to let that happen without a fight. Will you join us?
JOIN OUR MAILING LIST
Never miss an update from Landmark Legal Foundation as we continue the fight to preserve America's principles and defend the Constitution from the radical left.
Landmark will NEVER share your contact information and we will not flood your inbox.